Inspirational Mentors of Junior Achievement Greece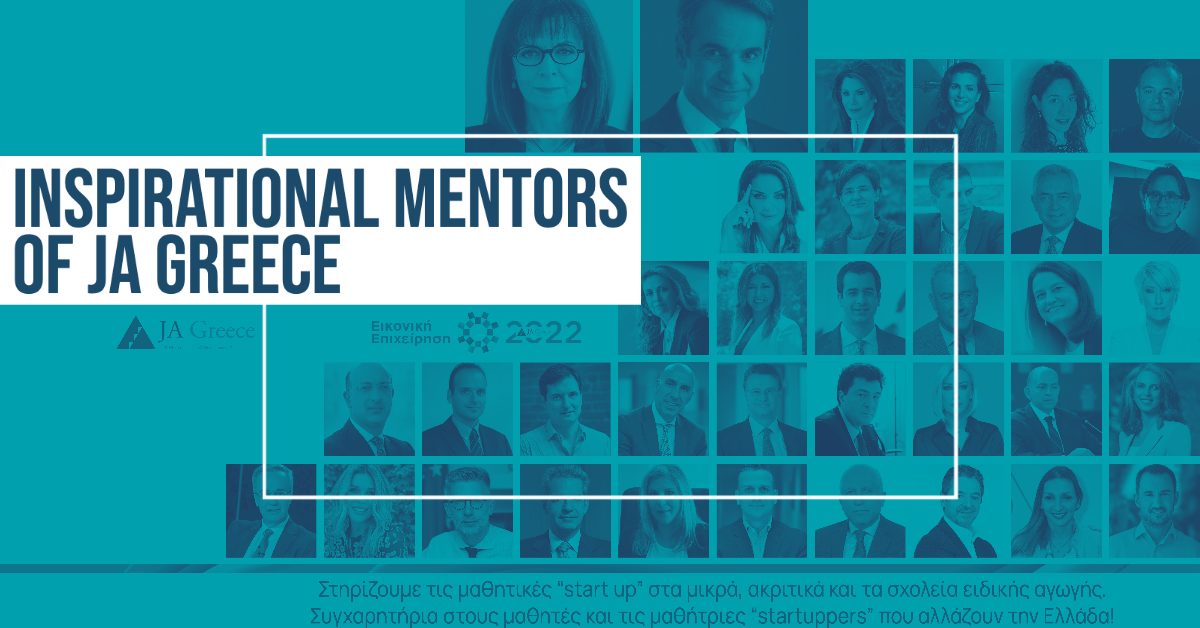 The President of the Hellenic Republic and the Prime Minister of Greece
JA Greece is very happy to announce a new initiative that is having an enormous impact at supporting student «start ups» created in small villages, remote areas and at special education schools. We have invited leading, well known personalities of Greece as Inspirational Mentors in order to inspire, empower and advise students in their effort to create their mini company.
We are thrilled that everyone accepted our invitation with enthusiasm and we are proud and honoured to have as Inspirational Mentors Her Excellency the President of the Hellenic Republic Katerina Sakellaropoulou, the Prime Minister of Greece Kyriakos Mitsotakis and other 34 ministers, top entrepreneurs, famous journalists and athletes.
In 2022, we are on to very exciting student entrepreneurial endeavours!